The NRMA Motorfest is one of the annual events to look forward to, as it is located in the city centre around Hyde Park.
Organisation this year saw us get away just about on time, but resulted in sitting in a traffic queue for more than half an hour.
A few vehicles over heated on the warm 35deg day.
We had 3 members display vehicles as the SCCNSW, with another member displaying 2 vehicles with the Vintage Vehicle Club of Australia. There was one other lonely Stude 6x6 Truck tucked away in a side street.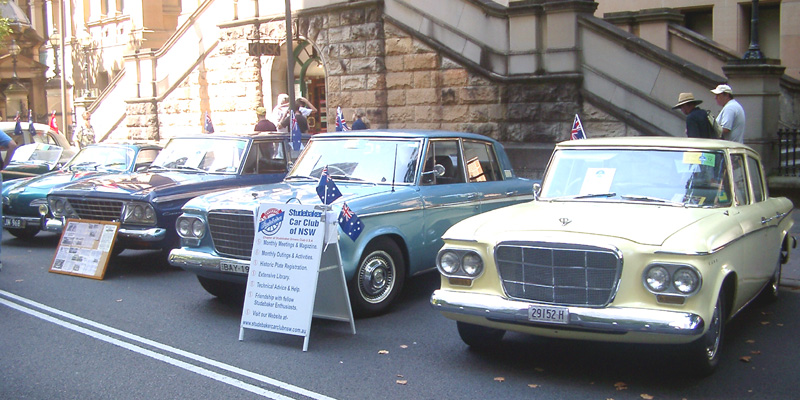 Tim G - 64 Cruiser, Steve K - 63 Lark Cruiser, Gary K - 62 Lark.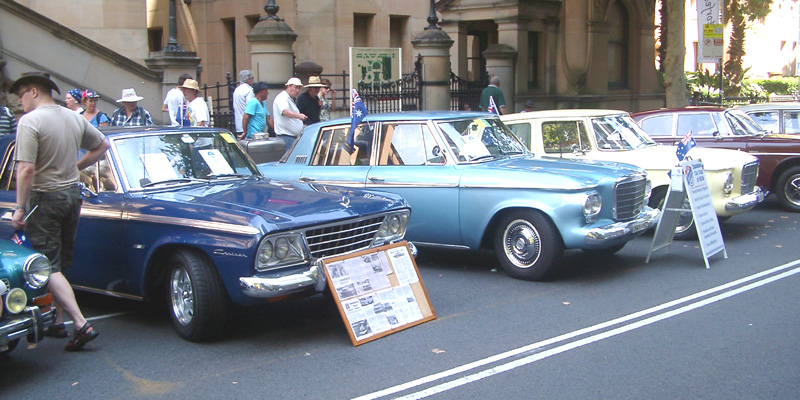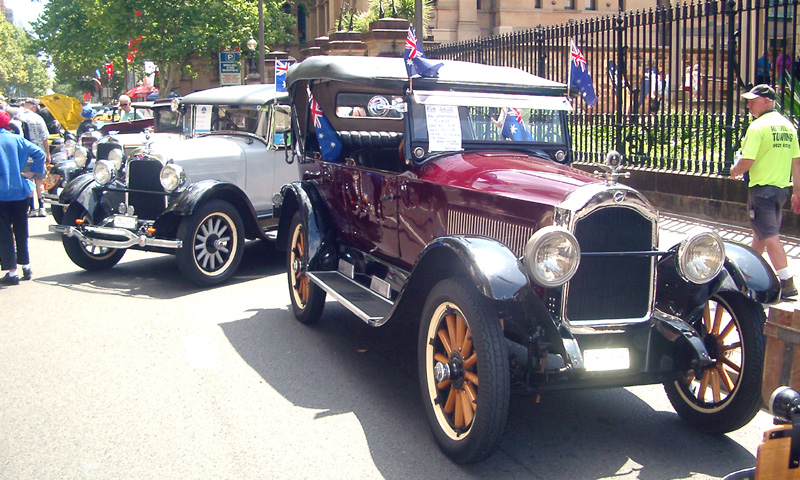 Joe with his 26 Californian Hardtop, and 24 Special Six Tourer.