After a hot humid day on Sunday, the Australia Day Monday turned out to be a cool, grey and wet day.
We all arrived at the Domain Car Park by 7:40 for an 8:40 departure in time to take advantage of the complimentary snag sangers, tea and coffee.
The numbers of cars on display were down quite a bit, probably due to the weather, and maybe due to the many other venues available for enjoying the Australia Day holiday.
We had 8 member's cars on display in our group, and Joe DeWoody displaying his Californian with the VVCA.
We also had a few members taking advantage of cheap rail tickets and made a day of it to come in and see us.
Our cars created quite a bit interest to the passing parade, and we had a few visiting American Stude owners stop for a chat, and were impressed with our line up.
The rain was persistent all day, albeit very light showers, but we were still able to get around to see the various vehicles, and catch up with many friends.
Our on the spot reporter, Gary K, was seen being interviewed by Channel 7 news crew, and the the piece was shown on the Channel 7 news that evening, giving our club a bit of air time.
Let's hope next year will be a bit more pleasant, and we can have another good turn out of our club cars on display.
---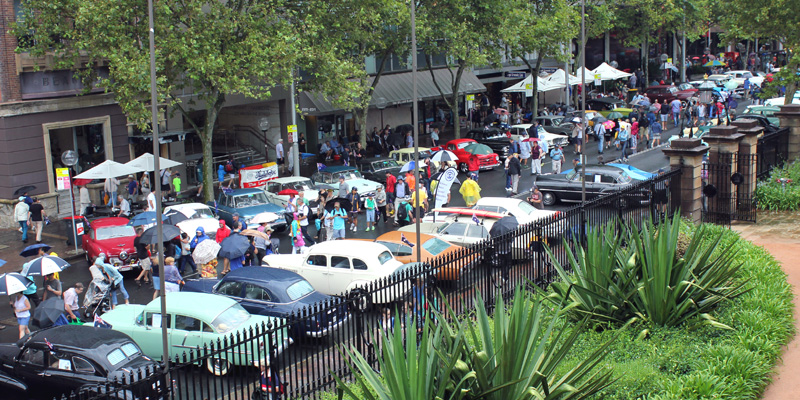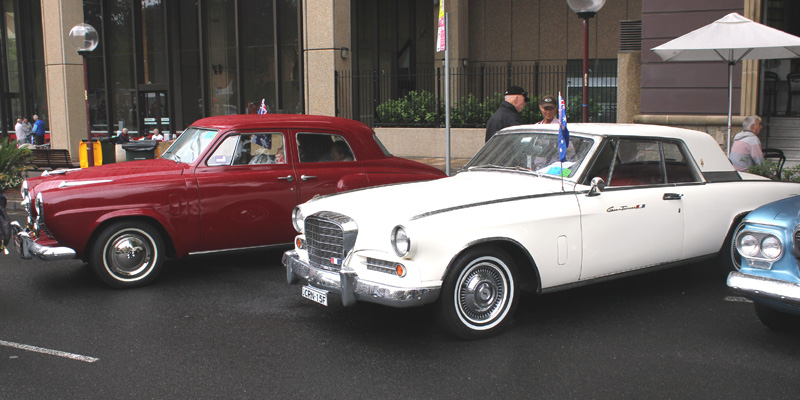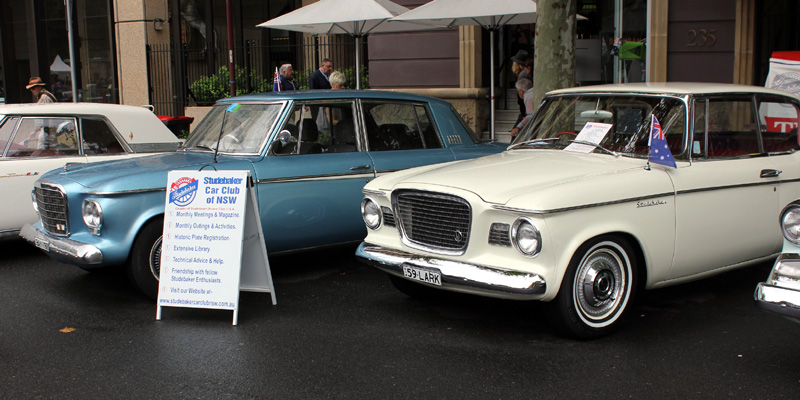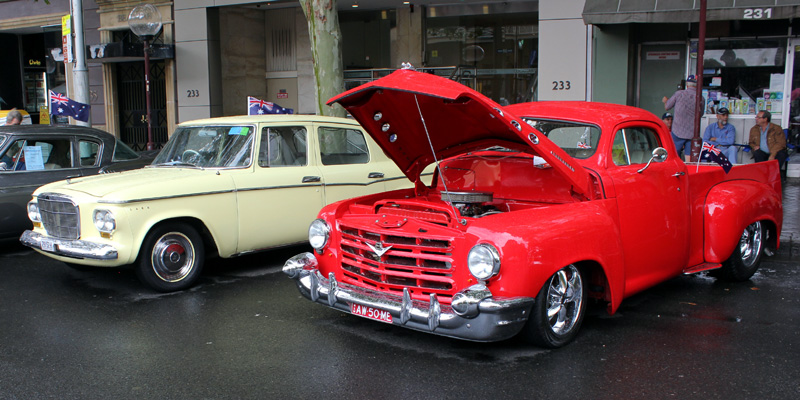 Hmmmm.... that would fit in the 55...