---
Indianapolis
Studebaker vehicles were used as pace cars for the Indianapolis 500 on four occasions.
These images and information from AnomieAcres.net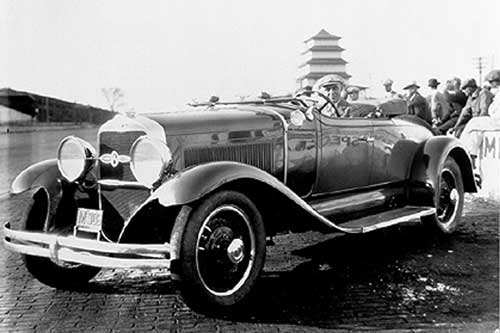 1929 President Roadster, driven by George Hunt.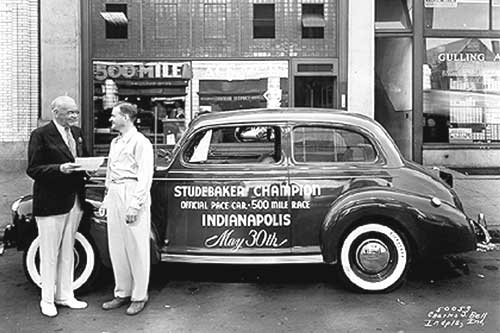 1940 Champion, driven by Harry Hartz
with David Abbott "Ab" Jenkins in the passenger's seat.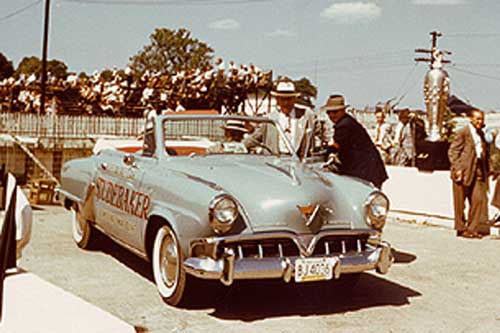 1952 Commander Convertible, Driven by P.O. Petersen
(Studebaker exec V.P.)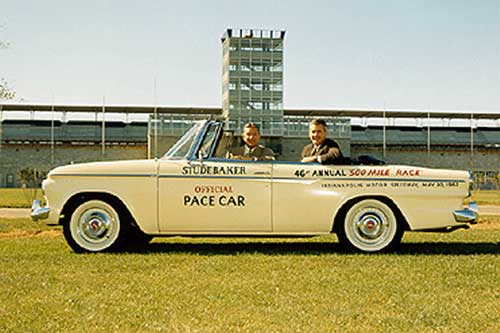 1962 Lark Daytona Convertible, Driven by Sam Hanks.
1932 Studebaker Indianapolis race car #18 filmed at
SDC meet in Cedar Rapids, Iowa, July 12-18, 2009.
This page last reviewed 11th August 2010.
---