Borrowed from the Street Machine website. See the full article >here<
".... from the 3rd Castlereagh Hot Rod Reunion, held just across the road from where the dragway once lived:"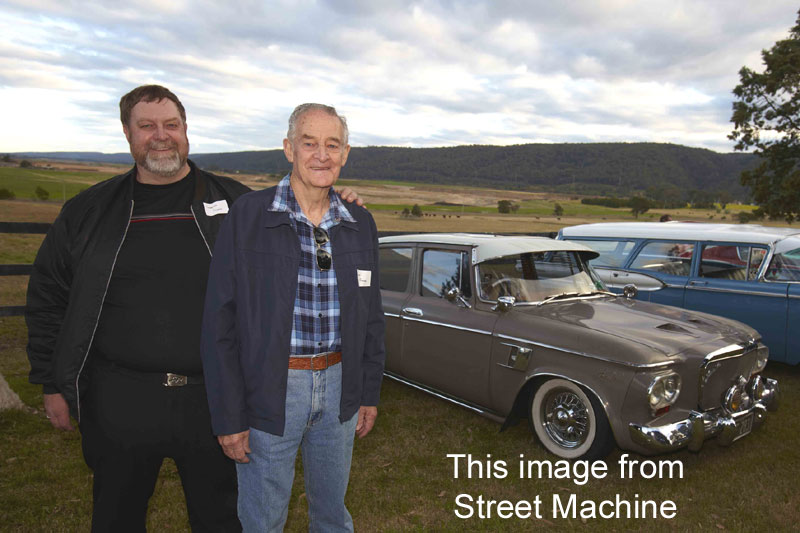 "The event also honoured three pioneers of the Australian rod/custom/drag scene, starting with Australia's original custom king, Dale Fisher, pictured here with his son Darryn. Dale was creating factory-style customs from the mid 50s and is recognised as the most influential force in creating the Aussie custom boom."
For more, check out the Street Machine Hot Rod Annual 2010, on sale 22 September, 2010.