1963 GT
Originally posted by Darryn F, 2nd March 2011.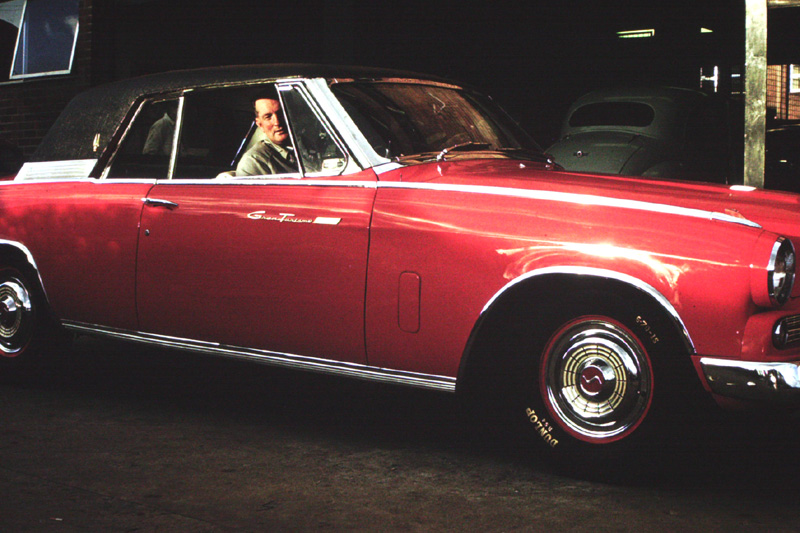 This was a written off, but was restored by Granville TAFE '67.
Dale F worked there at the time & remembers the car, and it was displayed at the '67 Sydney Motor Show.
---
Updated 23rd March 2012, when Rick Marks provided the following photo and information.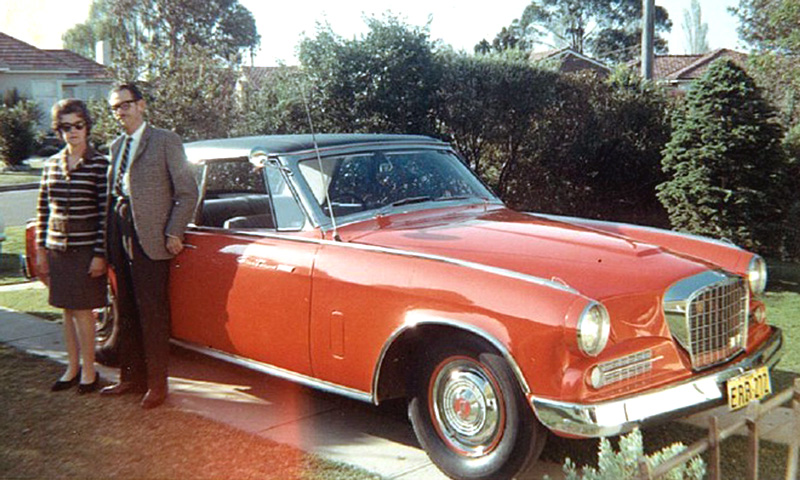 Alex and Jean Marks, 1970.
"My late father, Alex Marks, purchased this car in 1967 as I recall.
I was 15 at the time and not sure how it came about although he had a '53 Champion (ALT 686) from 1954 to 1960 and always wanted an Avanti.
The GT Hawk just came up at the right time. I don't believe he knew it had been a write off and rebuilt by Granville TAFE but it had obviously just been repainted and re-trimmed as it was immaculate with very low mileage.
It had a black vinyl roof and turquoise woollen upholstery and its registration was ERB 272.
I undertook my driving test in it in January 1969 and amused the testing officer by not being able to do a u-turn given the turning circle of the car. A three point turn had to suffice. I drove it on "P" plates whenever my father would let me.
I then bought a one owner '60 Silver Hawk (CDF 399) which I kept for a year or so.
The manual steering in the GT Hawk got to my father eventually and he bought a rare '69 Rambler AMX in 1971.
After keeping both for a time, we traded in the GT Hawk for $1,200 on my new Torana XU-1 in March 1972 (40 years ago almost exactly).
Les Vagg Holden prominently displayed and advertised the still immaculate car for $1,950 after which it was sold never to be seen again!
Rick Marks"
Thank you Rick.
Last known whereabouts -Les Vagg Holden, March 1972.
Where is it now?.